Physical Education at Priors Wood
Spring Term 2023
HWSSP Events
Rapid Fire Cricket (Y4)
Congratulations to our Year 4s who came second place at the Rapid Fire Cricket event at Wodson Park. They were also recognised and awarded for showing the school games values throughout the competition - great job!
Sports Hall Athletics (Y5/6)
At the end of February, our Year 5 and 6 athletes ran, jump and threw their way through the indoor athletics competition at Wodson Park. Every individual, pair and team were amazing, showing an outstanding amount of resilience and determination. Congratulations to the girls team who came 2nd and the boys team who came 5th. Roll on District!
skills and knowledge progression ladders.pdf
physical education curriculum map 2022.pdf
Important information
PE KIT UPDATE
The new academic is upon us, and with that comes some changes here at Priors Wood. All children will now be required to come into school wearing their PE kits on the days in which they have PE. There is no need to bring any additional clothing for these days as they will stay in their PE kits all day. This is so that the PE lesson can be used entirely for physical education and physical activity.
Please ensure that on your child's PE day, they are coming into school:
- Wearing full (weather appropriate) PE kit - see below for more info.
- Wearing their trainers
- Wearing no jewellery (including earrings)
- With long hair tied back
Please check with your class teacher as to which days your child is doing PE, or alternatively, check their class page.
Please see below for 'Evidencing the Impact of the Primary PE and Sport Premium' information.
HEALTH AND WELLBEING PRIORS WOOD
At Priors Wood, we want to support pupils to gain knowledge of how to keep themselves healthy and make informed choices about healthy eating and fitness. We do this through:
- Encouraging healthy snacks during morning break (see below for more information)
- Encouraging healthy and balanced meals within a child's packed lunch box
- Providing three healthy and nutritious lunch options each day provided by Hertfordshire Catering
- Weekly PSHE lessons through our Jigsaw scheme, including the topic of 'Healthy Me' during the Spring 2 term.
- Whole school participation of the Daily Mile
- Sports equipment out at lunchtimes to encourage active play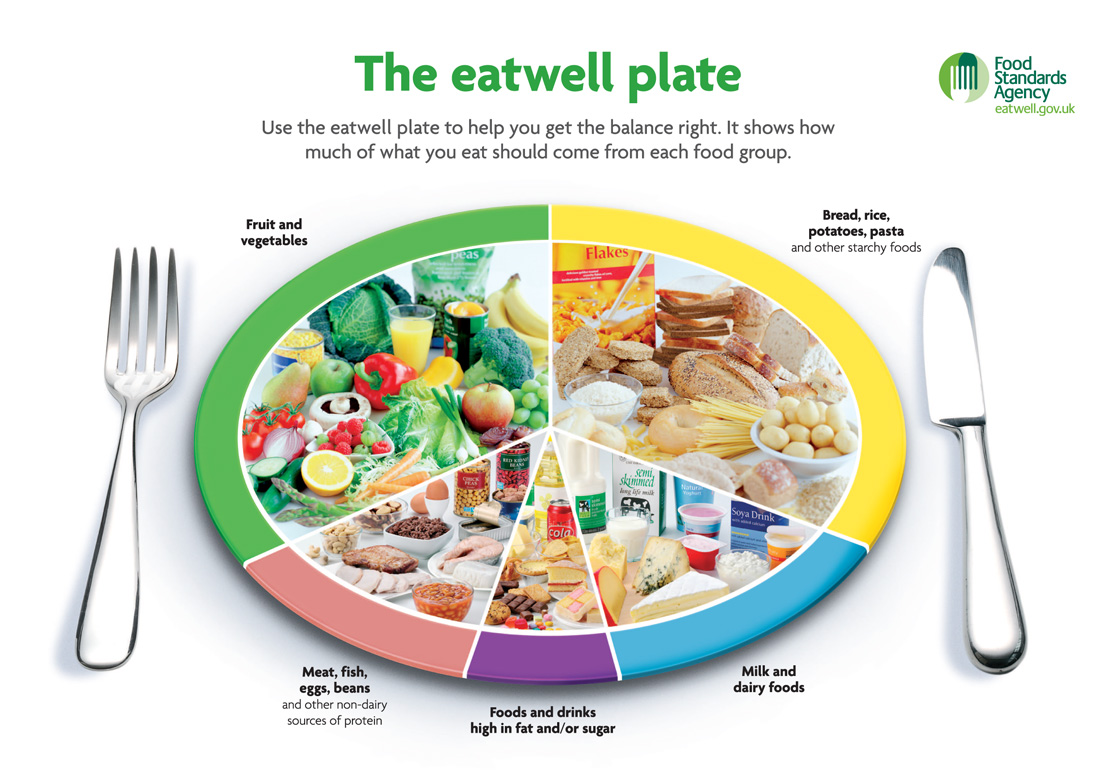 Children should be eating a balanced diet, consisting of approximately:
40% Fruits and Vegetables -
At least 5x portions of fruit and veg is an essential part of your child's daily food intake. This is because they are a good source of vitamins, minerals and fibre, which can help to maintain a healthy gut and prevent digestion problems, as well as helping to reduce the risk of illnesses and diseases.
38% Carbohydrates -
These

are broken down by the body into simple sugars which are used for energy throughout the day. The brain also uses these simple sugars as its primary energy source, allowing them

to stay alert and active.

12% Protein -


This contains important nutrients that

provides essential amino acids that helps children grow and develop properly

. Protein helps to build and repair muscle, tissue, skin, nails and hair. Protein also helps to build a healthy immune system. However, they can be very high in fat.



8% Dairy -
Containing vitamins and minerals, including calcium, these will help children build and strengthen their bones and keep teeth healthy. However, they can be very high in fat and sugar.

1% Fats and Sugars -
These foods are often referred to has 'treat foods' because they are exactly that - treats! The maximum

recommended daily amounts of sugar is 5 teaspoons for children aged 4-6 and 6 teaspoons for children aged 7-11.

Too much sugar can lead to the build-up of harmful fat on the inside that can cause weight gain and serious diseases. Having too much sugar can also lead to painful tooth decay.

Other useful advice on what children should/should not be bringing into school for their snack/lunch can be found below.
Please note, these are general guidelines. Please speak to your child's class teacher if you have any questions or concerns.
Vision Statement for PE and Sport at Priors Wood Primary School
At Priors Wood we know how important PE, sport and being active can be to the development of children. We encourage children to discover a love of sport, as part of an active lifestyle.
An active lifestyle contributes to improved fitness, health and wellbeing, focus, drive, concentration, attitude and academic achievement.
A broad and balanced PE curriculum encourages children to:
Develop a healthy lifestyle
Discover hobbies and interests for life
Build self esteem
Learn to work as part of a team
Find a drive and focus to achieve
Experience the highs and lows of competition
Raise achievement across the curriculum
Enjoy sport and being active
At Priors Wood Primary School, we are proud to work with the Hertford and Ware School Sports Partnership.
We have worked hard to maintain our 'Gold Level' School Games Mark for the fifth year running.
Ideas for Keeping Active at Home
BBC Super Movers Change 4 Life Cosmic Kids Yoga iMoves
Remember! Try to be active for at least 60 minutes per day.
PE & Sports Premium
Evidencing the Impact of the Primary PE and Sport Premium 2022-23
Evidencing the Impact of the Primary PE and Sport Premium 2021-22Evidencing the Impact of the Primary PE and Sports Premium 2020-21

---